Rings with gemstones
The ring is probably the most intimate piece of jewelery,
it is inherent in the greatest symbolism and it presents most perfectly the beauty of a gemstone as by the movement of the hand comes the glitter or shimmer to the fullest advantage.

Active filters
Brand: TRIMETALL Schmuck Design Objekte 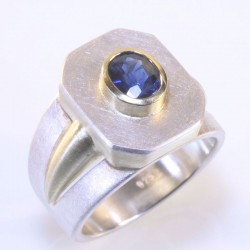 Built up like  a Signet ring, this Ring is made of 925 silver and 585 Gold.
Pink sparkling beautiful tourmaline 7.75 ct in a golden setting ...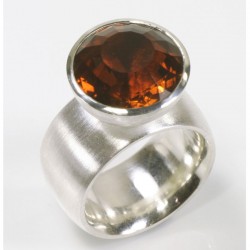 A faceted, reddish citrine of just under 16 mm in diameter balances on ...