Objects
Water spring bowls, candlesticks or small sculptures
The magic of the natural vibration of a water spring bowl, the old technique of etching and small sculptures - all this makes a visit to our gallery a great experience.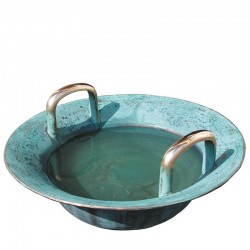 Design: Christof Grosse Fascinating water spring bowls produced mystical tones and a water bubbling.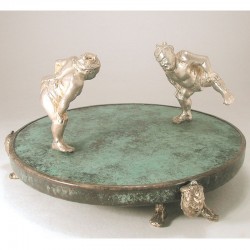 Design: Uli Teige Sumo wrestlers made of sterling silver as a pepper and salt shaker.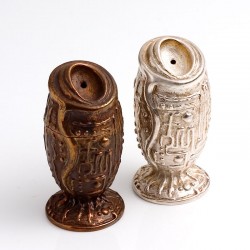 Design: Wolf König The scatterers decorated all around with a relief structure are an ornament for every dining table.